Results for - Ida B. Wells: a brave woman ahead of her time
1,575 voters participated in this survey
1. On May 4, 1884, 71 years before Rosa Parks inspired the Montgomery Bus Boycott, civil rights pioneer Ida B. Wells refused to give up her seat on a train, fueling her impassioned fight for equal rights. A daughter of slaves, Ida B. Wells was born a slave too in Holly Springs, Mississippi, 1862. As a journalist, Wells led an anti-lynching crusade in the United States in the 1890s, and went on to found and become integral in groups striving for African-American justice. The Wells family, as well as the rest of the slaves of the Confederate states, were decreed free by the Union, about six months after Ida's birth, thanks to the Emancipation Proclamation.  Despite this happened a long time ago, were you ever struggling to defend human rights?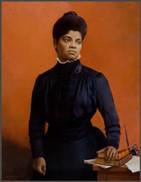 2. While working as a journalist and publisher, Wells was also a teacher in a segregated public school in Memphis. She became a vocal critic of the condition of blacks only schools in the city. In 1891, she was fired from her job for expressing her opinion. In 1892, three African-American men—Tom Moss, Calvin McDowell and Will Stewart—set up a grocery store in Memphis. Their new business drew customers away from a white-owned store in the neighborhood, and the white store owner and his supporters clashed with the three men on a few occasions. One night, Moss and the others guarded their store against attack and ended up shooting several of the white vandals. They were arrested and brought to jail, but they didn't have a chance to defend themselves against the charges—a lynch mob took them from their cells and murdered them. These brutal killings incensed Wells, leading to her write articles decrying the lynching of her friend and the wrongful deaths of other African Americans, while lynchings spread over the country. In 1898, Wells brought her anti-lynching campaign to the White House, leading a protest in Washington, D.C., and calling for President William McKinley to make reforms. Was anyone you know a victim of hate crimes?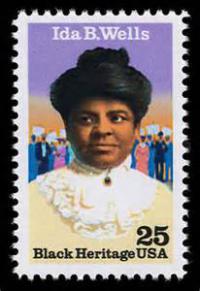 3. Working on behalf of all women, Wells, as part of her work with the National Equal Rights League, called for President Woodrow Wilson to put an end to discriminatory hiring practices for government jobs. She created the first African-American kindergarten in her community and fought for women's suffrage. Ida B. Wells died of kidney disease on March 25, 1931, at the age of 69, in Chicago, Illinois. She left behind an impressive legacy of social and political heroism. With her writings, speeches and protests, Wells fought against prejudice, no matter what potential dangers she faced. She once said, "I felt that one had better die fighting against injustice than to die like a dog or a rat in a trap." Did you know any details about her legacy for civil rights improvements before this survey?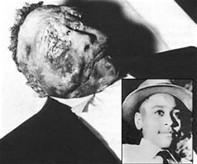 4. The murder of 14-year-old Emmett Till on August 28, 1955, galvanized the emerging Civil Rights Movement. He went to buy candy and it seems that when he paid he touched the hand of the white cashier. Four days later he was brutally murdered. With his body water-soaked and defaced, most people would have kept the casket covered. His mother let the body be exposed. More than 100,000 people saw his body lying in that casket in Chicago. That must have been at that time the largest single civil rights demonstration in American history. Despite they were proven to be guilty, the killers were free. Can you mention any other hate crimes that set a turning point in history?
09/29/2015
Living
1575
42
By: LBP
Earn Rewards Live
Comments