Results for - Roaring for the Tigers
1,849 voters participated in this survey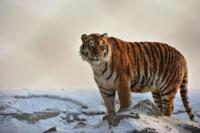 1. Population: here is a breakdown of Tiger numbers by subspecies. Which ones are you familiar with?
Bengal Tiger: Less than 2,000
Indochinese Tiger: 750 - 1,300
Siberian Tiger: Around 450
Sumatran Tiger: 400 - 500
South Chinese Tiger: Extinct in the wild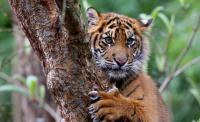 2. Threats to Tigers are Habitat Loss, Human Wildlife Conflict, and Effects of Climate Change. Were you familiar with these 3 facts?
10/01/2015
Living
1849
31
By: msrcms
Comments