Results for - Seeing is believing
1,768 voters participated in this survey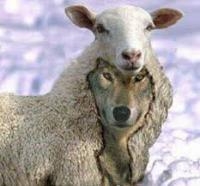 1. Part of my school degree is to belong to a professional site so that I can network with other PH practitioners. Members can post their own papers or share others' work along with current health articles. Like Tellwut, you can post comments and talk amongst yourselves. There is one person who finds it necessary to run most people down that post. Either they haven't cited their sources, or their post does not contain enough professional points; to keep it short, this person is horrible towards others on this site. They have an MD attached to their name, so initially I felt honored to engage with them. But after they demolished this person's post, I decided to google them. What I found is that this person lost their license to practice medicine because of their lack of professionalism and the way that they treated their peers. Basically they still act this way. Have you ever met someone online, maybe social media, only to find out that they had a huge back story?
2. Unfortunately, I sometimes don't pay attention to their posts, and wonder what it will take before they realize that the way they treat others is stifling their life. What would you do?
Still read their posts for medical content and value
Feel more relaxed when posting on a thread they are on
Call them out, next time they are rude
Don't change anything that I am doing
3. I want to give them the benefit of the doubt, there is a small chance that they were unjustly wronged and I have never met them nor heard their side of the story. Are you the same way in your thinking? That is, do you believe everything you hear regarding someone even if you have never met them in person to judge them fairly? (Drink the Kool-aid)
4. This person seems very educated, even brilliant, but I find that I am fact checking their every post. Would you do the same?
5. Have you ever heard of someone losing their license to practice medicine because of how they treated others?
10/02/2015
Living
1768
28
By: ptajuggalette
Comments