Results for - Who gets it?
1,564 voters participated in this survey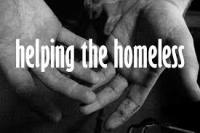 1. In LA, Mayor Garcetti has said that he will invest 100 million dollars to end homelessness. Regardless of him wanting pretty streets should LA host the Olympics, I want you to decide who should get housing first. In other words, who should have first priority, when the vouchers are handed out.
Strictly by age. So the elderly
Vets, who served our country, regardless if they are homeless due to their own drinking, using drugs, having a criminal record
Families, those with children
Families, those without children
Those that cannot work, either mental and/or physical disabilities
Those that are financially challenged, from job loss, death of a spouse
Those who have multiple incarcerations
Those that are chronic drinkers or drug users
Teens, either runaways, aged out by foster system, in school, college, etc
Others that are not mentioned (not intentionally if I have forgotten a group)
2. Do you think that Mayor Garcetti will be successful?
50% or below will be left homeless
3. A lot of dialogue in LA regarding those who are not sober, think that if you are an alcoholic or a drug user, you should first go through rehab, thus making housing a reward for their sobriety. Do you agree?
Those that need it should enter rehab
I do see housing as a reward for getting sober, a clause for keeping housing
I do not see housing as a reward
I do not think they should enter rehab for housing
4. There are those, heard from a friend of mine, that are offered housing, even housed, but return to the streets because of several reasons: not wanting the responsibility, too used to living on the street,etc. Should it be mandatory that they are housed, and if not arrested and or fined?
5. I am not the expert here, but have heard that when President Reagan was in office, he ended funding that closed down a lot of mental institutions; thus leaving those mentally ill to be homeless. This week a man beat another man up for giving him food. Should those that are mentally ill and homeless, and dangerous be institutionalized in a mental facility or jailed, but kept in the criminally ill section?
Mental hospital or the like
Jailed but in the mental ward
10/05/2015
Living
1564
44
By: ptajuggalette
Earn Rewards Live
Comments