Results for - The Volcano House
1,639 voters participated in this survey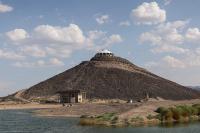 1. Dubbed the Volcano House, the home sits on an inactive 150-foot cinder cone in the Mojave Desert. Would you like to live this high in the air?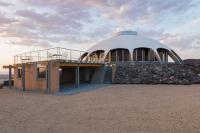 2. The property includes 60 acres of isolated desert near San Bernardino, California. The two-bedroom, two-bathroom, 2,206-square-foot house has an open floor plan with curved ceilings more than 9 feet high. You get complete desert views from all the main rooms, including the living room. The property also includes a separate two-story structure that contains an oversize garage and an upstairs apartment. Would you like to see the view from this house?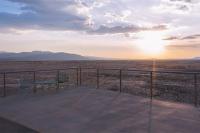 3. The house, built in 1970, used to be owned by locally beloved television personality Huell Howser, who hosted the public television show "California's Gold." In 2009, Howser gave the house to Chapman University, which intended to use the house for desert, astronomy and geology studies, the Orange County Register reported, but the house turned out to be too isolated to be of use. The house is currently for sale. Could you see yourself living in this house?
10/09/2015
Living
1639
34
By: sarahzahm
Comments