Results for - Back to Mar del Plata
1,531 voters participated in this survey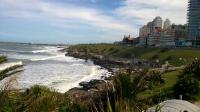 1. When I was a kid I used to visit Mar del Plata in Buenos Aires Province, Argentina. I loved the place except in January or February because it was too full of people. I loved the stone architecture, the cliffs, the shore and how peaceful and safe it used to be. The locals were, and still are, mostly very friendly people. This weekend I took my daughter to spend a day there. My last visit was around 17 years ago. Now the city seemed to be divided in two: the rich, beautiful Mar del Plata, and the dangerous downtown where you felt you were stalked by street thieves (kids) most of the time. Did you ever visit Mar del Plata?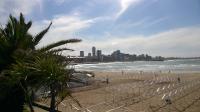 2. If your answer to the previous question was YES, how long ago did you visit the city?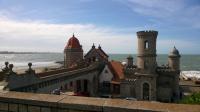 3. Originally Mar del Plata was built to receive upper class European tourists. There are also affordable options all year round. Those families who live or have their summer homes between El Torreon and a bit further than Constitucion Avenue enjoy the beauty the city has to offer. Waking up looking at the sea shore. Training next to the beach, Teens more concentrated in healthy activities, sports and socializing than in their cellphones. The downtown people are not so lucky. You can see security cameras all over the place and the city changing the look as soon as the sun goes down. When I was a teen and till my thirties, I could spend the night walking down the beach and watching the dawn. I wanted to do this with my daughter. The locals told us to stay safe and go back to our hotel at 9 the most. Did you witness any place you love changing that much, for better or worse, in the last few years? Please give us more details in the comments below.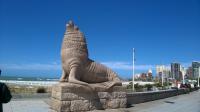 4. I always thought that once I retire, I would love to live in a place like Mar del Plata or Carilo in Argentina, or the Outer Banks in NC. Now, as time goes by, I realize some restrictions start to apply. You can't leave the safe zone in Mar del Plata. Cariló seems to be fine but you are forced to go to bigger cities in case you have an emergency, as well as in The Outer Banks. Did you find a place where you can enjoy the beauty of the beach, a safe and peaceful environment, a big city nearby, big hospitals if you need attention and affordable housing at the same time?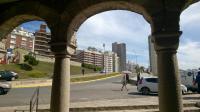 5. Talking to the locals, they all insisted that getting a job in the area with a decent salary is very tough. Salaries are a lot lower than in Buenos Aires City, but the cost of living is similar. Despite the difference in income, most of them, especially the young ones, wouldn't choose living anywhere else. Do you love where you live so much that you wouldn't move, even if you were offered a better opportunity somewhere else?
I wouldn't live anywhere else, no matter what I'm offered.
Everyone has a price. If the benefits are worth it, I wouldn't mind.
I wouldn't move if I have to be far away from my family and friends.
I would like to know new places and enjoy a better lifestyle.
I'm happy living here and I enjoy a comfortable lifestyle.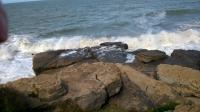 6. If your kids decide to move to a different city or country, would you also move to stay closer to them?
10/14/2015
Living
1531
25
By: LBP
Comments