Results for - Heart vs. Brain: the constant battle between our emotions and our logic
1,542 voters participated in this survey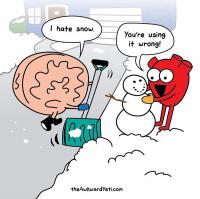 1. Some time ago I discovered this web comic called Heart Vs. Brain. Nick Seluk, the artist who created it, gave life to Heart, who always wants to live life to the fullest, often interfering with Brain and his logic, Brain wants to take the most responsible and rational path. Once in a while they agree, just as it happens in real life. I chose a few situations where Heart and Brain disagree. Let's think for a moment you have no choice but deciding if you will become Heart or Brain in that situation. There won't be alternative choices. Please indicate which one you identify more with. In this case you can see how Brain hates to work in the snow while Heart is having a lot of fun with it. Would you identify more with Heart or Brain?
Heart: You are using it wrong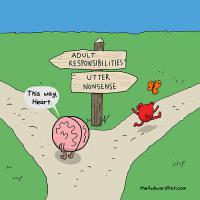 2. What about this one? Brain wants to choose the path for responsibilities. Heart only wants to enjoy life.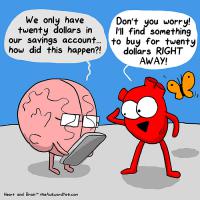 3. This one looks like a discussion between my daughter and me. Brain is wondering why money is gone, while Heart is wishing to spend what's left right away. Which one would you choose?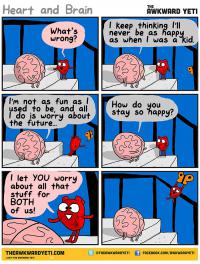 4. Now Heart enjoys life while he lets Brain worry about it all. Who are you now?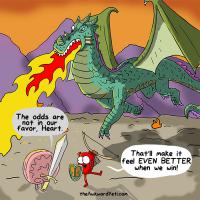 5. While Brain thinks the mission is almost impossible to accomplish, Heart can only imagine how he will enjoy the victory. Who would you choose now?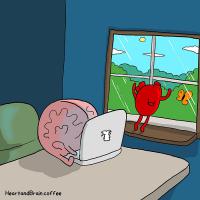 6. If money and responsibilities were not an issue, who would you rather be?
10/14/2015
Living
1542
43
By: LBP
Earn Rewards Live
Comments