Results for - Eeeek, is that a Spider in My Ear
1,806 voters participated in this survey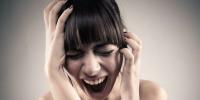 1. A Chinese woman named Li Meng began hearing a scratching sound in her ear shortly after taking a hike by a cemetery with her boyfriend, during which she went off the path to pick some berries. In addition to hearing a brushing sound in her ear, she complained of increasingly bad earaches. Are you familiar with this news story?
2. Meng thought she had been cursed. She believed her symptoms were an evil spirit's revenge for when she ate wild berries that were growing over a tomb. "I even went to a temple to pray," Meng said. Do you think it was foolish for her to assume that she had been cursed?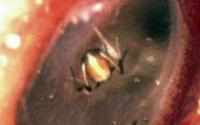 3. Meng finally sought help at the Xiamen Hospital of Traditional Chinese Medicine, doctors discovered the spider deep inside her ear canal and revealed that the scratching noises were caused by the creature weaving its web. What are your thoughts now?
I will make sure I wear a hat when I go hiking.
4. The specialist said removing the spider was tricky, as it resisted violently. Eventually the spider was subdued with anesthesia before being pried out with tweezers. Would you of been able to endure a procedure like this?
10/12/2015
Living
1806
45
By: msrcms
Earn Rewards Live
Comments