Results for - The Farmer in Galva
1,826 voters participated in this survey
1. So, Carl Bates, 55, of Galva, Illinois was diagnosed with an aggressive form of cancer. The community came together and harvested 450 acres of corn for him in just one day (actually a week's work), able to be accomplished with several donated trucks from the community. Have you ever witnessed or been a part of a gathering that came together for another person or family, etc?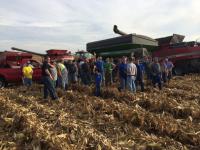 2. Have you ever had someone or a group come together for you or a family member, friend etc?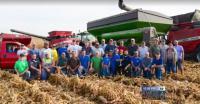 3. If there was an opportunity posted in your area to come together for one day to help a local family, would you do so (given you are fit, not working, etc)?
10/17/2015
Living
1826
33
By: ptajuggalette
Earn Rewards Live
Comments