Results for - Welcome to the future: Project Lilypad
1,573 voters participated in this survey
1. In 2008 a Belgian Architect, Vincent Callebaut, developed Project Lilypad: an urban design solution that addresses housing the displaced people as oceans swell under global warming. The floating structure in branches is inspired of the highly ribbed leave of the great Lilypad of Amazonia Victoria Regia, an aquatic plant with exceptional plasticity. This project will offer a multicultural floating Ecopolis in perfect symbiosis with the nature while housing up to 50,000 people. Lilypad is a concept for a completely self-sufficient floating city intended to provide shelter for future climate change refugees. Did you hear about Project Lilypad before this survey?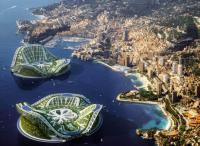 2. Lilypad will offer a mixed terrain man-made landscape, provided by an artificial lagoon and three ridges, creating a diverse environment for the inhabitants. Each Lilypad will be either near a coast, or floating around in the ocean, traveling from the equator to the northern seas, according to where the gulfstream takes it. There will be 'planted housing' crossed by alleys and trees, outlined organically. The underside of the floating city will serve as a home to oceanic plants, inviting the biodiversity to develop its fauna and flora around a central lagoon of soft water collecting and purifying the rain waters. It will enable to live in the heart of the sub aquatic depths. The whole set will be covered by a stratum of planted housing in suspended gardens and crossed by a network of streets and alleyways with organic outline. If you could, would you like to live in a Lilypad home?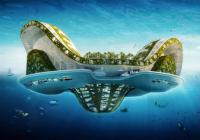 3. Biomimicry was the inspiration behind the design. The Lilypad will be a zero emission city afloat in the ocean. Through a number of technologies (solar, wind, tidal, biomass), the project would be able to not only produce its own energy, but to process CO2 in the atmosphere and absorb it into its titanium dioxide skin. Do you know any other big projects like Lilypad which are meant to help us to survive to climate change while helping the environment? If you do, please give us more details in the comments below.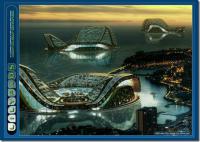 4. While Callebaut's Lilypad concept is admirable in its aim of providing a home for displaced climate change refugees, it seems that these people would be the last ones to be able to afford a place on what would likely be a very expensive piece of real estate. Lilypad might be ready by 2100, which seems too late to benefit those worst affected by any rise in sea levels. Hopefully his idea will get people thinking about ways to find faster solutions for climate change refugees. Are you living in an area that seems to be threatened by deep changes in tides in the near future?
10/27/2015
Living
1573
36
By: LBP
Comments