Results for - Haiku
1,617 voters participated in this survey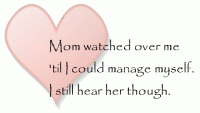 1. Are you familiar with Haikus?
2. Haiku is a very short form of Japanese poetry without rhyme and has existed since the 16th century. It consists of three lines; the first line contains five syllables, the second seven and the third five. It is often inspired by nature, a moment of beauty or another poignant experience. Do you have an observation, thought or experience that you could turn into a Haiku?
3. If so, will you share your Haiku in the comments box?
10/23/2015
Living
1617
26
By: CB2244
Comments