Results for - NYPD vs KANGAROO
1,702 voters participated in this survey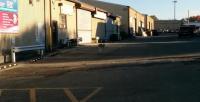 1. Have you heard about the marsupial named Buster who was busted around 8am on Saturday after slipping through an unlocked gate in a 6-foot-high fence and happily hopped through Staten Island?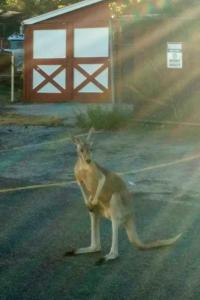 2. Police confirmed that the 4-foot-tall kangaroo belongs to John Schirripa, who made the news in November 2012 when a zebra and a Shetland pony escaped from his stable in the same neighborhood. Schirripa told cops that the kangaroo belonged to his brother, who he said brought Buster with him from his upstate New York home. Buster was bopping around in the backyard Saturday morning when he found the unsecured gate and made his move. No charges were filed and Buster remains in his owner's custody. The ASPCA was notified, per procedure, but it doesn't look like they will get involved, according to cops. Having had a wild, yet legal to keep, animal escape more than once from his property do you think he should be fined?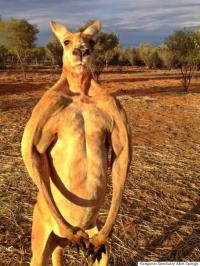 3. After reading this story of the escaped kangaroo, it reminded me of an article I saw back in the spring. Do you remember hearing about the "really buff" kangaroo that made a suburb of Brisbane, Australia, his new home?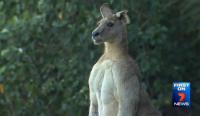 4. The muscly marsupial had been spotted hanging out at the golf course in North Lakes, Queensland, among other areas. A resident named Linda Hellyer said she bumped into the brawny animal while walking her dogs. "He's very intimidating, he's a big boy. We turned the corner and the old mate jumped out. He's very big and I don't want to take him on. He's got massive, massive muscles, big pecs and everything." The burly kangaroo is said to be 6-foot-5 and is estimated to weigh almost 210 pounds. If you came across this kangaroo in your neighborhood would it scare you?
10/22/2015
Living
1702
28
By: sarahzahm
Earn Rewards Live
Comments