Results for - Pug o'Ween!
1,822 voters participated in this survey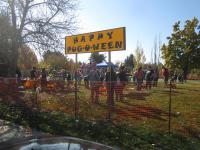 1. Every year on or about All Hallow's Eve, pugs and their humans gather in their communities to celebrate Pug o'Ween. Have you ever attended a Pug o'Ween celebration?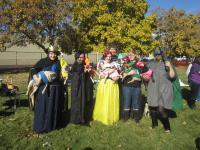 2. Not only are Pugs dressed to the nines; their humans often dress in complementary outfits, trying to win a prize of some sort. Would you try to win a Halloween prize costume if you were invited to a costume party (Pug o'Ween or otherwise?)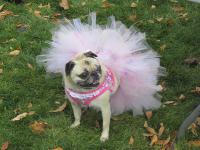 3. Some Pugs are destined to wear the latest Pug o'ween fashion from Petco or Petsmart. Poor Pugs. Others, like this little girl, prance around in their costumes made just for them. Have you ever made a Halloween costume?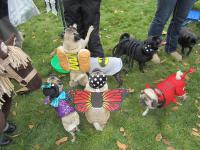 4. One thing's for sure when it comes to Pug o'Ween. There will be more tricked-out pugs in one place than you've ever seen. Knowing this, will you try to find a Pug o'Ween in your area? (Most cities have them, believe it or not!)
10/22/2015
Living
1822
21
By: Tiger_Lily
Earn Rewards Live
Comments