Results for - Debunking myths about American History (Part 2 of 2)
1,930 voters participated in this survey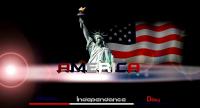 1. The myth says the 4h of July is when America first declared independence from British rule. The truth seems to be that It was on July 2nd when the Continental Congress voted for independence. Two days later, a revised version of the Declaration of Independence was adopted. The Declaration itself was dated for the 4th, but it wasn't signed by congressional delegates until August. So which one is true for you?
Independence day is on July 4th
Independence day is not on July 4th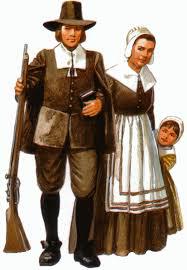 2. The myth indicates that the Pilgrims escaped the religious intolerance of Europe to establish freedom in the New World. The truth seems to point out that frustrated with the Church of England, the future Pilgrims left England for Amsterdam, but fear of their children becoming too Dutch led to their departure for America. Once here, Non-Puritans, from Quakers to Catholics, were outlawed from the colonies and voting rights were based on membership in a Puritan church. Early state laws banned Jews, and Christians that did not renounce papal authority, from public office. It wasn't until the founding fathers established a separation of church and state that the concept of religious freedom was accepted. What do you consider to be the truth?
The Pilgrims came to the New World for religious freedom
The Pilgrims did not come to the New World for religious freedom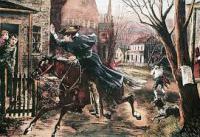 3. The myth mentions that Paul Revere rode through the night to warn the colonists that "The British are coming!" In reality, the American patriot rode mostly in silence, to avoid army patrols while spreading the word. When speaking to people along his route to Concord, he used the much less catchy "The regulars are coming out" as a warning. Calling the enemy "the British" at this time would make little sense, as many colonists were still loyal to the crown and considered themselves to be Brits as well. Additionally, Revere was quickly detained by a British patrol, which took his horse and forced him back to Lexington on foot. A fellow rider continued onto Concord. Which one do you consider to be the right version?
Paul Revere did ride like mad from Boston to Concord
Paul Revere did not ride like mad from Boston to Concord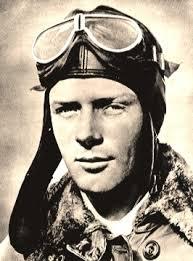 4. The myth says that the American aviator Charles Lindbergh deserved the Orteig prize by flying non-stop over the Atlantic. The truth seems to be that though Lindbergh did earn the $25,000 prize for flying between New York and Paris in 1927, this had already been accomplished eight years earlier by the British pilots Alcock and Brown (1919). What do you think?
Charles Lindbergh was the first to fly non-stop over the Atlantic
Charles Lindbergh was not the first to fly non-stop over the Atlantic
11/04/2015
Living
1930
23
By: LBP
Earn Rewards Live
Comments