Results for - Keeping it on all fours!
1,700 voters participated in this survey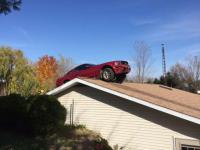 1. Maybe this is a Michigan thing, but every few weeks on the news I hear about a vehicle hitting a house! Today's story was a little different...the vehicle ended up on the roof! Have you ever crashed into a house before?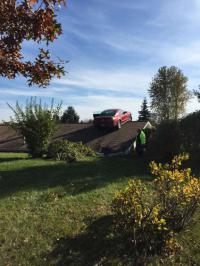 2. The owner of the house is an 83 year old woman. The home about 20 miles northeast of Lansing is built next to a hill, and the roof is nearly level with the ground. State police said the Mustang went through several bushes, trees and a fence before stopping on the roof. The driver was treated for low blood sugar but wasn't hurt. Usually these accidents are weather related, but sometimes medical. Has anyone ever crashed into your house?
11/06/2015
Living
1700
25
By: sarahzahm
Comments