Results for - Ra Paulette | How far would you go to make your dreams come true?
1,986 voters participated in this survey
1. When we hear about people working on their dreams to become real, most of the time they are associated to making more money or getting a better social status, etc. Even though, some dreams are not even close to the usual. Ra Paulette started carving caves 25 years ago. He was mostly unnoticed till someone made a documentary which got a few academy awards and his work became public. Did you hear about Ra Paulette before this survey?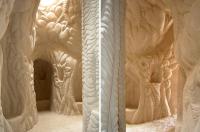 2. Paulette has been creating an underground fantasy world with nothing but the power of his own hands across 14 caves in the desert outside of San Jose. He used preexisting crevasse and tunneling into the soft sandstone cliffs to create unique subterranean spaces. Paulette's caves are not alike. Some feature under-size doors or skylights that let the sun in, while others include benches carved right into the wall or deep niches for flickering candles. The walls of the caves are decorated with carved designs ranging from flowers to abstract suns to purely emotive designs. Have you ever been to a hand-carved cave?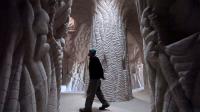 3. The caves all differ in size, composition, and design, but throughout Paulette's spiritual devotion is on impressive display. His life and works were also recently explored in the Oscar-nominated documentary, Cavedigger. Some of his caves were meant to be homes. They have power and water too. Would you like to live in a cave?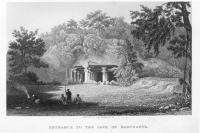 4. Despite his caves are unique, the concept is not new. The Elephanta Caves are a much older example. The 'City of Caves', on an island in the Sea of Oman close to Bombay, contains a collection of rock art linked to the cult of Shiva. The fifteen large reliefs surrounding the chapel in the main Elephanta Cave represent one of the greatest examples of Indian art. Did you ever visit the Elephanta Caves?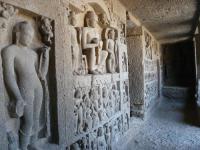 5. Do you consider hand-carved caves a good choice to protect the environment?
11/04/2015
Living
1986
29
By: LBP
Earn Rewards Live
Comments