Results for - Beachgoers Find Fossilized Shark Teeth
1,737 voters participated in this survey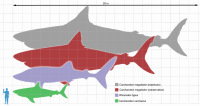 1. Have you heard of a Megalodon before this survey?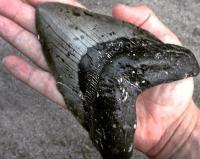 2. A Megalodon is an extinct species of shark that lived approximately 2.6 million years ago, during the Cenozoic Era. The Megalodon were mainly in Miocene-Pliocene time, which was about 15 million to 5 million years ago. Megalodon teeth have washed up on the coast of North Carolina from recent storms and high tides. The North Carolina coast is a well-known trove for fossilized teeth from the Megalodon, according to experts. Have you ever found a shark tooth?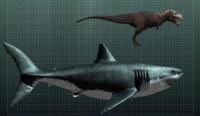 3. Every inch of a fossilized tooth equals about ten feet in shark. Therefore, they say a six-inch long tooth belonged to a Megalodon that was about 60 feet long. That estimate tracks with a 2013 study that put the Megalodon at a maximum length of 59 feet, about three times the size of an average great white, a distant ancestor of the prehistoric predator. A Megalodon weighed up to 30 times as much as today's Great White Shark at a hefty 70 to 100 tons. Megalodon may have been more vulnerable to extinction due to its size, but while it prowled the oceans it was incredibly strong: its jaw was three times stronger than that of a Tyrannosaurus Rex. Have you ever found a fossil of any once living animal?
11/07/2015
Living
1737
13
By: sarahzahm
Comments