Results for - Hasbro Lawsuit
1,808 voters participated in this survey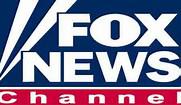 1. Do you watch the Fox News Channel, also known as Fox News?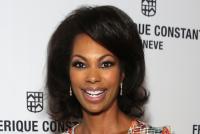 2. Are you familiar with their anchor Harris Faulkner?
3. Back on August 31, the Outnumbered co-host and self-proclaimed "uniquely named, acclaimed veteran journalist and author" filed a $5 million complaint against the world's third-biggest toy manufacturer for using her name and looks to create a toy hamster. Faulkner's attorneys made claims under trademark law for false endorsement and unfair competition as well as the violation of her right of publicity that Hasbro is seeking to dismiss. "In addition to its prominent and unauthorized use of Faulkner's name, elements of the Harris Faulkner Hamster Doll also bear a physical resemblance to Faulkner's traditional professional appearance, in particular tone of its complexion, the shape of its eyes, and the design of its eye makeup," said Faulkner's complaint filed in New Jersey. Do you see a resemblance between Harris and the hamster?
4. "Indeed, the human Harris Faulkner is a journalist, author, and Fox News anchor; the fictional Harris Faulkner is a cartoon-like toy animal who resides in the Littlest Pet Shop world designed for young children," the response from attorneys for Hasbro. "The Hamster Toy does not have an identifiable gender, does not have a profession and does not have any biographical or contextual attributes that make reference to Ms. Faulkner's public persona." In case that wasn't a 1000% clear, they add. "In fact, the fictional Hamster Toy is about the furthest thing from Ms. Faulkner or her persona." Who do you think has a valid point?
11/11/2015
Living
1808
46
By: sarahzahm
Earn Rewards Live
Comments