Results for - Is ¨trust¨ an old-fashioned word?
1,655 voters participated in this survey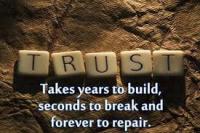 1. This afternoon I was reading about a victim who was so desperate to get love that she lost everything she had while she thought she was helping a man and his son. She never met them. Here´s the whole story in case you want to get more details about it: http://www.wired.com/2015/10/online-dating-made-woman-pawn-global-crime-plot/ Do you know any victims of online scam?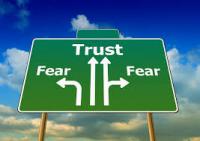 2. Audrey Elaine Elrod was scammed when she was desperate to have a family. She lost it all, including her freedom. According to the authorities who investigate online romantic cons, the scams follow a consistent arc. It starts with the Bait: the scammers set up a fake profile on a social-media or dating site. The man they invent is a ruggedly handsome, middle-aged widower who yearns to love again. He usually works in a macho job in a far-flung location—some-thing that provides good excuses to avoid face-to-face meetings. Or a lonely woman who is afraid of getting hurt and needs a man to protect her. Did you or anyone close to you try online dating?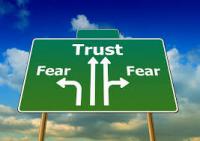 3. The Grooming Phase begins once the victim gets drawn in. The scammer shows the victim affection through email or instant messaging: declarations of love, poems, compliments, etc. The scammer also asks personal questions about the victim's life, which is the key to establishing an intimate connection. The Gift: once trust is built, the scammer creates a situation that can be solved with a bit of money. A few hundred dollars for a visa or money to travel. If the victim agrees to provide the cash, the scammer knows he or she's on the hook. Did you ever get involved into a relationship (online or offline) that started just as described above?
4. Then the Crisis shows up: suddenly something goes wrong. The scammer pleads for several thousand dollars to pay for a major surgery or to escape a legal predicament. Afraid he or she'll never get to meet her or his beloved unless she or he complies, the victim wires the requested funds. This same situation is frequently found between unreliable friends, family members, neighbors, colleagues, etc. Has someone asked you for money they never planned to returned?

5. The final stage for online scamming is called ¨The Bleed¨. More aggressive demands for money ensue, until the victim either loses everything or gets wise to the con. At that point, the scammer either vanishes or tries to convince the victim to launder money on his behalf. Despite how unreal that sounds for anyone who witnesses the scam, the victims seem to be ready to do anything for love. But love is not the only way of scam. There are many others. Were you or anyone close to you a victim of any of these scams?
Buying fake products online. Products that were never shipped or were not as described.
Someone offered you to invest in an unreliable project.
You got one of those emails saying you inherited millions or something completely unreal.
You got an email saying your account was blocked in a bank or online buying site, and asked for all your personal information.
Fake surveys that offered you to cash a check and then to wire that money back in a certain time.
Messages or calls saying someone you love was kidnapped and you need to pay immediately to see them alive again.
11/08/2015
Living
1655
37
By: LBP
Earn Rewards Live
Comments