Results for - TMI: Too Much Information
1,697 voters participated in this survey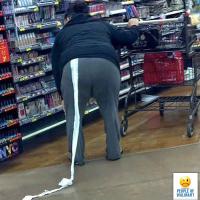 1. Tellwutters, here is your chance to get those things off your chest you've been too embarrassed to share. I'll go first. The other day I walked out into the dining room of my son's best friend's restaurant. I was getting ready to leave, and his Mom told me to turn around and look at my backside .... I did and there was a long trail of toilet paper following me. I could've died. Having shared that, please check off any of the things that you have experienced:
Had toilet paper stuck to you
Had a pogie that showed in your nostril
Something caught in your teeth, but you're on a date, or job interview, or in a meeting
A part of your person/flesh is showing, no need to state what it is
You spit a little on someone when talking, sneezing, or laughing
You pass gas when picking something up
You rip your pants while bending over
You're at someone's house and you cause their toilet to overflow
You ask a non-pregnant woman if she is pregnant, she is not, just overweight
You get caught at the cash register without enough money and have to put something back
You bad mouth someone, and they are close enough to overhear you
Say hi to someone who is talking on the phone, you thought they said hi to you
You wave back at someone who was initially waving at someone else
You say thank you to a compliment that wasn't meant for you
You mistake someone's gender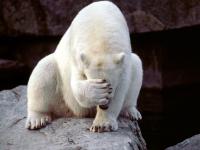 2. If you checked off at least one, was it the case where someone else pointed out your blooper? (Ex: your zipper is down, you have something in your teeth)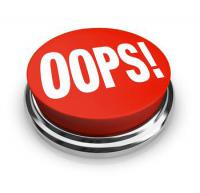 3. And if you have experienced at least one of these, has it taken forever to leave your mind; you find yourself thinking about it and getting embarrassed all over again?
11/08/2015
Living
1697
41
By: ptajuggalette
Comments