Results for - Donald Trump gives Saturday Night Live its biggest rating since 2012
1,825 voters participated in this survey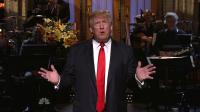 1. No matter what your politics, ya gotta admit that Donald Trump is entertaining. Did you see SNL when Trump hosted on June 7?
Yes; all or pretty much all of the show
Yes; just caught some of it here and there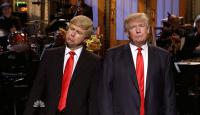 2. If you DID see SNL in part or whole when Trump hosted on Nov. 7, what was your general reaction to Trump's hosting?
It was very, very good. I loved it very much.
I liked some parts and didn't like some parts.
Not applicable--I didn't (or couldn't) watch. I have no idea because I didn't or couldn't watch.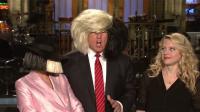 3. Not surprisingly, one of the skits centered on The Donald's fine head of hair. Do you think Trump really thinks his hair is terrific?
Yes, he really does think it's awesome. It's most excellent.
No, he really doesn't but he pretends it's great.
He is sort of yes-and-no on his hair. Loves it and hates it.
I have not a clue what he really thinks, good question!
Not applicable since I don't know who this person is.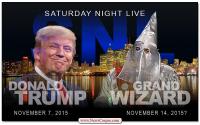 4. Of course, there were boycotts threatened--none of which hurt the ratings. What do you think of television show boycotts--either this one or others on hot political, religious or sexual issues?
Boycotts don't bother me--everyone has her or his opinion and the right to voice it
I think boycotts are a waste of time.
11/18/2015
Living
1825
29
By: Tiger_Lily
Earn Rewards Live
Comments