Results for - Mcity, Michigan
1,759 voters participated in this survey
1. Have you heard of Mcity, Michigan?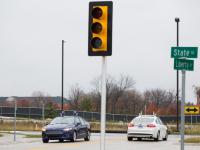 2. Mcity is a 32-acre fake city or compound in Ann Arbor that replicates the look and transportation feel of real-world streets, crosswalks and on-ramps, all of which help Ford engineers working on self-driving car technology to tweak sensors to react to given situations the same way time after time. Google has been testing autonomous cars since 2008, both on the city streets (in Mountain View, California, and now Austin) as well as at a closed facility in California. However, most experts agree that making self-driving cars truly ready for the real world will include making sure they don't go blind in blizzards or other weather that might throw off a car's radar, lasers or cameras – the three main ways a vehicle can finds its way around the world without a driver helping out. Do you think this makes the vehicle ready for the real world?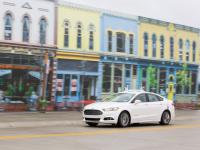 3. Mcity opened this past summer and is a joint project of the University of Michigan and the state's Department of Transportation. Ford is one of a few large automakers contributing $1 million over three years to Mcity, which features storefronts, traffic lights, pedestrian zones and other real-world infrastructure to better train autonomous cars on how they need to react in a range of scenarios. Do you think more automakers should contribute to their studies?
11/17/2015
Living
1759
18
By: sarahzahm
Earn Rewards Live
Comments