Results for - Pastafarians
1,735 voters participated in this survey
1. This is not a joke! Are you familiar with the Church of the Flying Spaghetti Monster?
2. They're a satirical religion whose followers refer to themselves as Pastafarians and base all their iconography around pasta. Have you heard of a Pastafarian before this survey?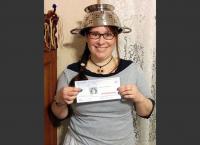 3. Lowell, Massachusetts, resident Lindsay Miller recently won a legal battle to allow her to wear the traditional Pastafarian colander head covering in her driver's license photo. The Massachusetts Registry of Motor Vehicles typically doesn't allow people to wear hats or head coverings in their license photos, but the American Humanist Society filed an appeal on Miller's behalf. Lawyer Patty DeJuneas said that Pastafarianism is a "secular religion that uses parody to make its point." Do you think she should have been allowed to have this photo taken?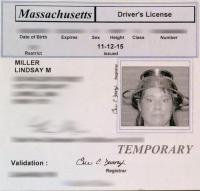 4. "As a member of the Church of the Flying Spaghetti Monster, I feel delighted that my Pastafarianism has been respected by the Massachusetts RMV," Miller told CBS Boston. "While I don't think the government can involve itself in matters of religion, I do hope this decision encourages my fellow Pastafarian Atheists to come out and express themselves as I have." Would you like to express yourself in your license photo?
11/24/2015
Living
1735
43
By: sarahzahm
Comments