Results for - Duggar Girl In Pants?!
1,771 voters participated in this survey
1. Are you familiar with the Duggar family?
2. If you are, you are probably well aware that the women in this family do not wear pants, due to religious beliefs. What do you think of this?
I approve, as I dress this way also.
I admire them for their choice.
I think it's kind of weird.
I find it outdated and repressive to women.
Not for me, but to each their own.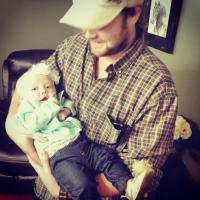 3. Recently Anna and Josh Duggar's younger daughter, Meredith, was photographed in a pair of jeans. This is unheard of in their circles. Josh is currently away at "rehab" for his myriad of personal issues. Do you think this is a sign that Anna is moving away from the family's more fundamentalist beliefs?
11/26/2015
Living
1771
44
By: MamaV1776
Earn Rewards Live
Comments