Results for - You really shouldn't be here.
1,829 voters participated in this survey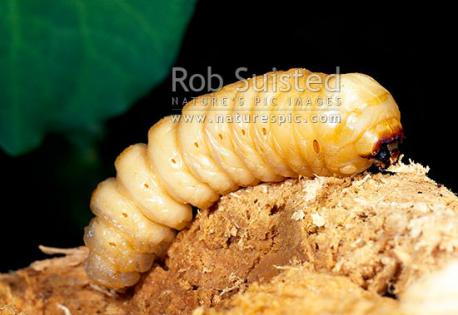 1. For the past several years we have been seeing these unusual looking grubs at the ranch where I help out. The first time I saw one I ran like a bat out of hell but over the years have got used to them. They come up from under the ground when I clean out the water buckets. No one had a clue what they were, my boss even took one to a biologist who had never seen them before. Last week I happened to be watching the Travel channel and was amazed to see these grubs in a segment about New Zealand. Apparently they are called huhu grubs. I checked on the internet and by all accounts these grubs are only found in New Zealand. Have you ever seen an insect, bird or animal in your area that normally would not be there?
Yes I have, I will let you know in the comments.
2. I'm wondering how they got to Las Vegas, the only thing I can think of is maybe they were in the fruits or vegetables that were fed to the goats....maybe a kiwi fruit? Do you think that is a reasonable explanation?
Yes, that could possibly be the reason.
No, I don't see that happening.
3. The ones I see are around 2" long and quite fat, apparently they like to eat wood and eventually turn into the Huhu beetle. The Maori like to eat them. Have you ever eaten a bug or grub?
Yes I have and will let you know in the comments.
4. Finally, even though I spent a while researching this grub I'm wondering if I could be wrong and there is a similar grub here in the US. Have you seen anything similar or have any idea what else this could be?
I've never seen anything like this before.
Yes, I think I've seen one of these before.
12/12/2015
Living
1829
45
By: foesracing
Comments