Results for - 5 stages of grief: The Kubler-Ross model for grieving
2,033 voters participated in this survey
RIP: Robert Adams: Environmental Health Specialist Isaac Amanios: Environmental Health Inspector Bennetta Betbadal: Environmental Health Specialist Sierra Clayborn: Environmental & Public Health Specialist Juan Espinoza: Health Inspector Aurora Godoy: Public Health office assistant Shannon Johnson: Environmental Health Specialist Damian Meins: Environmental Health Dept Tin Nguyen: Health Inspector Nicholas Thalasinos: Health Inspector Yvette Velasco: Environmental Health Specialist Mike Wetzel: Environmental Health Supervisor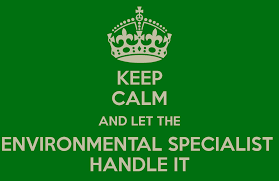 1. I found myself in a therapy session Saturday, grieving the deaths of the San Bernardino Shootings, as 12 of the 14 victims were environmental science/health specialists, ie Public Health workers. This event, because it is my area that I am getting my degree in, knocked me back on my keaster. I called a nearby Public Health agency to see if there was a collection taking place, but they said no. Then I was going to dedicate this term's project to the victims, but because my paper is not a thesis nor a dissertation, I am not allowed. This made me feel even more powerless, and I was not able because of distance to attend any of the funerals. I want to do something, not sure what, but I have to, because I feel like these folks are my PH brothers and sisters. Here is a list of things, choose which is best for me to do for these EH/PH workers:
Donate a little to each family
Have a dedication page in the project paper anyway, lose points because of it
Try to start a scholarship fund in the victims' names in the field of environmental science
Send funds to the San Bernardino Dept of Public Health
2. It's been a while, but I took the first class on 'Death and Dying' at Glendale College back in the 80s. And now here I am, going through the motions of the stages. Are you familiar with Elisabeth Kubler-Ross, her books on dying, loss, grief. etc and the concept?
I am aware of her model of grief
I have read at least one of her books
I have taken a class where her concept/work was discussed
3. Grieving over a loss doesnt necessarily need to be about a death. It can be over the loss of relationship, moving, a child leaving for college, etc. Have you ever experienced a non-death related loss and found that you went through the stages that Kubler-Ross postulates?
Break-up, loss of a relationship
Giving up on a friendship
Job change or retirement, lay off, being fired
Graduation or finishing a project
Being aware of aging, thus grieving over the loss of youth
4. If you are aware of the 5 stages of grief and have ever grieved, were you aware of what stage you were going through?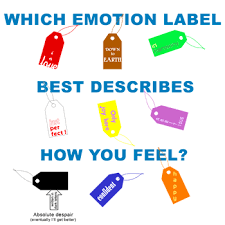 5. I am the type of person that needs labels or an explanation for my feelings. So the Kubler-Ross is beneficial for me. How about you, does having a label, reason, or explanation for how you feel help you transition what you are going through?
12/15/2015
Living
2033
37
By: ptajuggalette
Comments