Results for - Let Your Light Shine
1,838 voters participated in this survey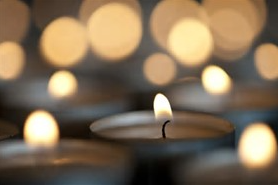 1. I love scented candles or wax melts. Which is your favorite?
Vanilla, Caramel, Cupcake
None of these, but other scents, yes.
2. Do you keep flashlights and batteries on hand for power outages?
3. Have you ever noticed how people's eyes light up when they smile or laugh?
4. Do you have a nightlight or light which you leave on when you go to bed?
5. Have you ever been pulled over because you had a headlight out?
6. Have you ever put highlights in your hair? If you're going grey that counts!
12/23/2015
Living
1838
27
By: dvtinker
Comments