Results for - Teen Bullied Over Prom Dress
1,577 voters participated in this survey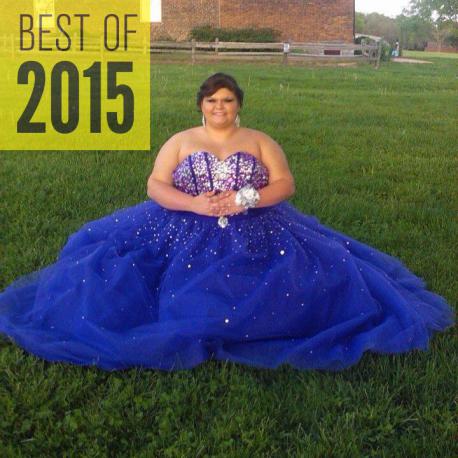 1. Kristen Lane, 18, had a super-savvy idea when it came to buying a prom dress. First she would try to sell her junior prom dress (which had made her feel like a "princess") by posting a photo of herself in it on Facebook, then buy a new one with the money she earned, which would be supplemented by donations to a Go Fund Me page she set up. Have you ever set up a Go Fund Me page?
2. Unfortunately, Layne became the target of some vicious online trolls — two men who relentlessly attacked her weight and looks on Facebook. Her reply was, "Can you please stop with the comments? Sorry that I'm not pleasing to your eye." Do you feel she handled this maturely?
3. Within 10 minutes, hundreds of strangers jumped to her defense, calling her "stunning" and "beautiful on the inside and out" on the post. "The uplifting comments made me feel so much better about myself," says Layne, who added that she's not used to hearing such praise about her appearance. Along with the emotional rewards came financial ones. While she'd hoped to raise around $350 on Go Fund Me, Layne, thanks to media attention, has so far raised $5,000 from strangers who wanted to avenge the cyberbullies. Though she's not yet sure what she'll do with all the money, she's so far used some of it to buy a friend the prom dress of her dreams. "I paid it forward and she will look beautiful on her prom day. I'm also doing her hair and make up that day. Thank you guys so much for y'alls support," she wrote on the Go Fund Me page. In addition, Layne donated the dress she had intended to sell to another student who couldn't afford to buy it. Have you ever paid it forward?
12/30/2015
Living
1577
52
By: sarahzahm
Earn Rewards Live
Comments