Results for - The New American Way of life: Step by step process
1,151 voters participated in this survey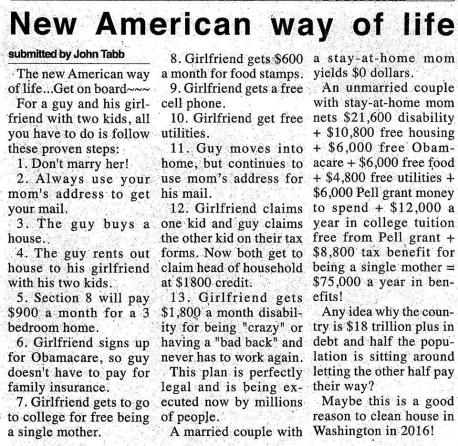 1. Have you seen this post before?
2. When I first started reading this, it made me upset and a little angry. However, as I continued reading, I (sadly) realized there is a lot of truth to this. I especially encountered a lot of people with this mindset when I was a police officer. Are you aware of people living in this situation?
3. Do you know people who will take advantage of government (or other) benefits in this or a similar way?
4. Does this sort of "milking the system" make you angry?
12/27/2015
Living
1151
60
Anonymous
Comments