Results for - 30 Pack Years
1,912 voters participated in this survey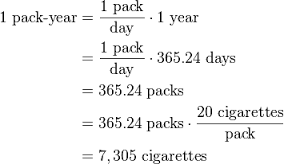 1. Whether or not you smoke(d), you may be interested in knowing more about pack years. Are you familiar with how to calculate pack years for a cigarette smoker? (One pack year means smoking one pack of cigs a day for one year, or smoking 1/2 pack of cigs a day for two years--you get the point.)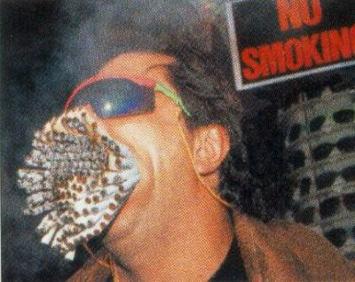 2. Thirty pack years is the number to be aware of when it comes to the question, "At what point is a smoker at greatest risk of developing lung cancer?" Those with 30 pack-year histories or more are considered to have the greatest risk for the development of lung cancer. Have you, or someone you know personally, developed a 30 pack year history?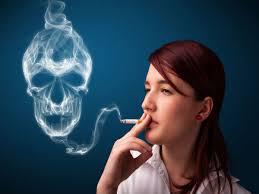 3. According to medical experts who study the subject, the risk of lung cancer is increased with even a 10 pack-year smoking history. The good news is that the risk of developing lung cancer decreases each year following smoking cessation as normal cells grow and replace damaged cells in the lung. In former smokers, the risk of developing lung cancer begins to approach that of a nonsmoker about 15 years after cessation of smoking. Does this news give you, personally, a feeling of relief?
It doesn't matter--I've never smoked.
Yes! I quit smoking more than 15 years ago and feel relieved to know this.
No--I quit less than 15 years ago so I have a ways to go.
Nope--I'm still smoking. No relief here.
01/20/2016
Living
1912
38
Anonymous
Comments