Results for - Words To Live By--Inspiring Quotes From Popular Novels
2,235 voters participated in this survey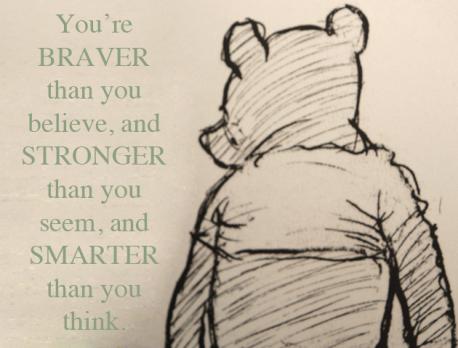 1. Sometimes while reading a novel, a single quote can have an impact on your life, with words woven together to paint a beautiful inspirational message. Sometimes these messages appear in the most surprising books. How many of these quotes from children's books are you familiar with?
"We all can dance," he said, "if we find the music that we love." – Giraffes Can't Dance, Giles Andreae
"UNLESS someone like you cares a whole awful lot, nothing is going to get better. It's not." – The Lorax, Dr. Seuss
"What if Christmas, he thought, doesn't come from a store. What if Christmas … perhaps … means a little bit more!" – How the Grinch Stole Christmas, Dr. Seuss
"The moment you doubt whether you can fly, you cease forever to be able to do it." – Peter Pan, J.M. Barrie
"Believing takes practice." – A Wrinkle in Time, Madeleine L'Engle
"Reading never wears me out." – Olivia, Ian Falconer
"Don't you know that everybody's got a Fairyland of their own?" —Mary Poppins by P.L. Travers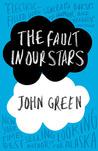 2. How many of these wonderful quotes from teen or young adult novels are you familiar with?
"My cancer is me. The tumors are made of me. They're made of me as surely as my brain and my heart are made of me. It is a civil war with a predetermined winner." –John Green, The Fault in Our Stars
"She never looked nice. She looked like art, and art wasn't supposed to look nice; it was supposed to make you feel something." –Rainbow Rowell, Eleanor & Park
"And I guess I realized at that moment that I really did love her. Because there was nothing to gain, and that didn't matter." –Stephen Chbosky, The Perks of Being a Wallflower
"You don't remember what happened. What you remember becomes what happened." –John Green, An Abundance of Katherines
"Becoming fearless isn't the point. That's impossible. It's learning how to control your fear, and how to be free from it." –Veronica Roth, Divergent
"I am coming to terms with the fact that loving someone requires a leap of faith, and that a soft landing is never guaranteed." –Sarah Dessen, This Lullaby
3. With novels that inspire us, and words that stay in our consciousness well past the time we put the book down, it's nearly impossible to choose the most powerful quotes ever written. Some will argue, it can't be done. However, how many of these powerful quotes do you feel belong on this list?
"What are men to rocks and mountains?" —Jane Austen, Pride and Prejudice
Beauty is an enormous, unmerited gift given randomly, stupidly." —Khaled Hosseini, And the Mountains Echoed
"And now that you don't have to be perfect, you can be good." —John Steinbeck, East of Eden
"It might be that to surrender to happiness was to accept defeat, but it was a defeat better than many victories." —W. Somerset Maugham, Of Human Bondage
"In spite of everything, I still believe people are really good at heart." —Anne Frank, The Diary of Anne Frank
"I celebrate myself, and sing myself." —Walt Whitman, Leaves of Grass
"Tomorrow is always fresh, with no mistakes in it yet." —L. M. Montgomery, Anne of Green Gables
"Anything worth dying for is certainly worth living for." Joseph Heller, Catch-22
"Don't ever tell anybody anything. If you do, you start missing everybody." – J.D. Salinger, The Catcher in the Rye
"We look up at the same stars, and see such different things." – George R.R. Martin, A Storm of Swords
01/17/2016
Living
2235
35
By: Harriet56
Comments