Results for - Tony Stewart - Hot Head?
1,873 voters participated in this survey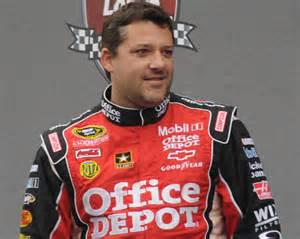 1. Are you familiar with NASCAR driver Tony Stewart?
2. Stewart is known for his talent and his temper. In January 2011, he was questioned but not charged by Australian police after an altercation at a Sydney track. He also was fined $25,000 by NASCAR in October 2014 for backing into Brad Keselowski's car on pit road in retaliation for his car being hit by Keselowski's after the race. Stewart is currently facing a wrongful death lawsuit in the death of sprint-car racer Kevin Ward Jr. in August 2014 at Canandaigua (New York) Motorsports Park. Stewart was not charged after an investigation showed he did not see Ward walking on the track as the vehicles circled under caution and Ward was hit by Stewart's car. On Friday, Stewart approached a fan who happened to be an off-duty officer. Cpl. Kyle Hess kept taunting Stewart as he would pass by while overseeing track maintenance. Stewart went up into the stands deciding to have a discussion with Hess. Cellphone videos show the two men locking hands and having a heated conversation. A security guard stepped between the two men and Hess fell backwards into his seat where Stewart continued to talk to the him. An investigation is pending. Do you think Stewart should face any charges?
3. Do you think a heckler sometimes "bites off more than they can chew?"
01/22/2016
Living
1873
27
By: sarahzahm
Earn Rewards Live
Comments