Results for - Walking with Dinosaurs
1,761 voters participated in this survey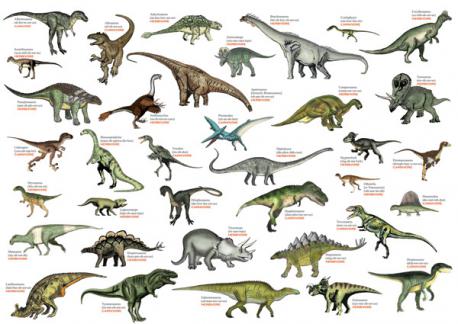 1. What dinosaurs have you heard of?
Tyrannosaurus or T-Rex: powerful carnivores were all legs, trunk and teeth.
Sauropods: most sauropods were characterized by their extremely long necks and tails and thick, squat bodies.
Ceratopsians or Horned, Frilled Dinosaurs: characterized by their huge, frilled, horned skulls.
Raptors: were distinguished by their bipedal postures, grasping, three-fingered hands, larger-than-average brains, and the signature, curved claws on each of their feet; most of them were also covered with feathers.
Ankylosaurs or Armored Dinosaurs: complete with armor plating, sharp spikes and heavy clubs.
Hadrosaurs or Duck-Billed Dinosaurs: were large, oddly shaped, low-slung plant eaters with tough beaks on their snouts.
Prosauropods: most prosauropods seemed to have been capable of walking on two as well as four legs.
Stegosaurs or Spiked, Plated Dinosaurs: spiked, plated, plant-eating dinosaurs closely related to the armored ankylosaurs.

2. Did you know that there are "Three Ages of Dinosaurs" - The Triassic, Jurassic, and Cretaceous Periods?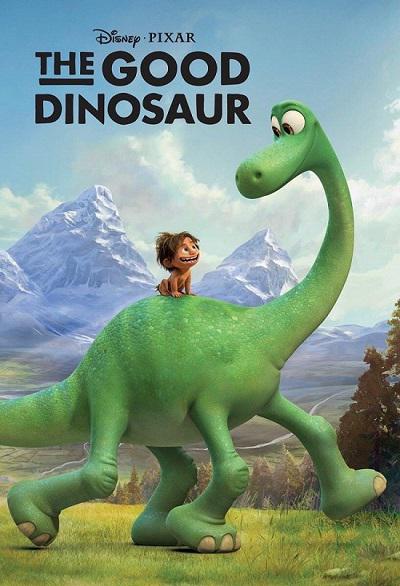 3. What dinosaur movies have you watched?
Jurassic Park the Lost World (1997)
Journey to the Center of the Earth (1959 and one in 2008)
Ice Age: Dawn of the Dinosaurs (animated)
The Good Dinosaur (animated)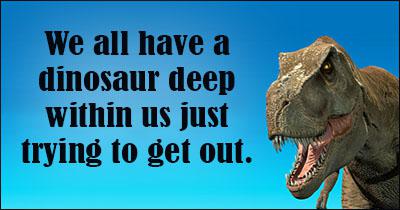 4. What dinosaur quotes do you like?
Dinosaurs may be extinct from the face of the planet, but they are alive and well in our imaginations.
The dinosaur's eloquent lesson is that if some bigness is good, an overabundance of bigness is not necessarily better.
If we measured success by longevity, then dinosaurs must rank as the number one success story in the history of land life.
Dinosaurs are the best way to teach kids, and adults, the immensity of geologic time.
We all have a dinosaur deep within us just trying to get out.
Great white sharks, big storms - somehow, I think we like to be put in our place by awesome things. Dinosaurs do that.
If history repeats itself, I am so getting a dinosaur.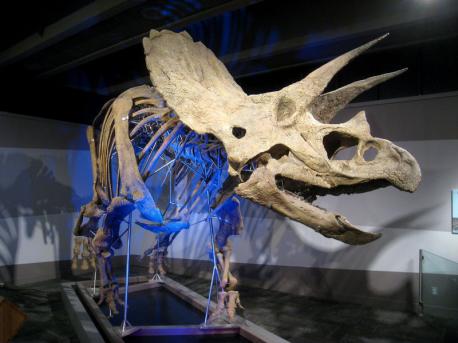 5. Have you ever been to a dinosaur exhibit?
01/24/2016
Living
1761
26
By: msrcms
Earn Rewards Live
Comments