Results for - Words To Live By--Beautifully Crafted Quotes To Inspire You
1,799 voters participated in this survey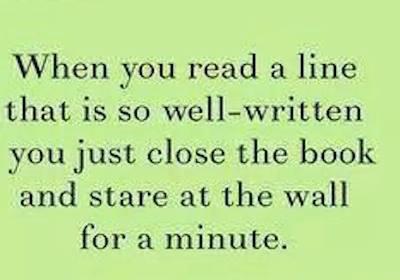 1. As a writer by profession, I love the ability that simple words, when woven together expertly, have to paint beautiful pictures that linger well after a book or poem is read. Here are some of my favorites. How many do you find worth remembering?
"There are darknesses in life and there are lights, and you are one of the lights, the light of all lights." —Bram Stroker, Dracula
"The pieces I am, she gather them and gave them back to me in all the right order." —Toni Morrison, Beloved
"She was lost in her longing to understand." —Gabriel Garcia Marquez, Love in the Time of Cholera
"Sometimes I can feel my bones straining under the weight of all the lives I'm not living." —Jonathan Safran Foer, Extremely Loud and Incredibly Close
"For poems are like rainbows; they escape you quickly." —Langston Hughes, The Big Sea
"One must be careful of books, and what is inside them, for words have the power to change us." —Cassandra Clare, The Infernal Devices
2. Sometimes the opening line of a book is so unforgettable, and well-written, you're intrigued right from the start. How many of these opening lines do you enjoy (perhaps inspiring you to read the book if you have not already)?
"All happy families are alike; each unhappy family is unhappy in its own way." Leo Tolstoy: Anna Karenina (1878)
"It was the best of times, it was the worst of times, it was the age of wisdom, it was the age of foolishness, it was the epoch of belief, it was the epoch of incredulity, it was the season of Light, it was the season of Darkness, it was the spring of hop
"The past is a foreign country: they do things differently there." L. P. Hartley: The Go-Between (1953)
"As Gregor Samsa awoke one morning from uneasy dreams he found himself transformed in his bed into a monstrous vermin." Franz Kafka: Metamorphosis (1915)
"All children, except one, grow up." J.M. Barrie: Peter Pan (1911)
"They're out there. Black boys in white suits up before me to commit sex acts in the hall and get it mopped up before I can catch them." Ken Kesey: One Flew Over the Cuckoo's Nest (1962)
3. Every once in a while the last line of a novel, not only sums up the book in a powerful way, the words linger long after you finish reading. How many of these closing lines do you remember?
"So we beat on, boats against the current, borne back ceaselessly into the past." The Great Gatsby, F. Scott Fitzgerald
"The scar had not pained Harry for nineteen years. All was well." Harry Potter and the Deathly Hallows, J.K. Rowling
"'It is a far, far better thing that I do, than I have ever done; it is a far, far better rest that I go to than I have ever known." A Tale of Two Cities, Charles Dickens
"It is true that there is nothing like a blaze in the hearth to soothe the nerves and restore order to a house." The Hundred Brothers, Donald Antrim
01/24/2016
Living
1799
32
By: Harriet56
Comments