Results for - And Bears, Oh MY!
1,784 voters participated in this survey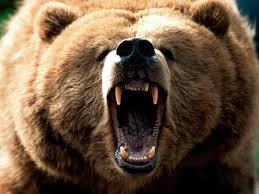 1. Watching the Revenant made me think about how scared I would be coming face to face with a bear. Have you ever seen a bear up close in the wild?
2. If you have seen a bear were you afraid? Comments: If you did see a bear, what did you do?
3. If you never have run across a bear, would you be frightened if you did?
02/02/2016
Living
1784
37
By: coastone
Comments