Results for - Eagle takes down a drone
1,784 voters participated in this survey
1. Are you familiar with what a drone is?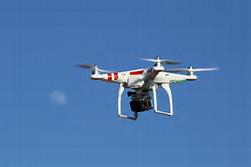 2. For those who don't know - an unmanned aerial vehicle (UAV), is commonly known as a drone and also referred to by several other names. It's an aircraft without a human pilot aboard. Have you ever owned, flown, or seen a flying drone?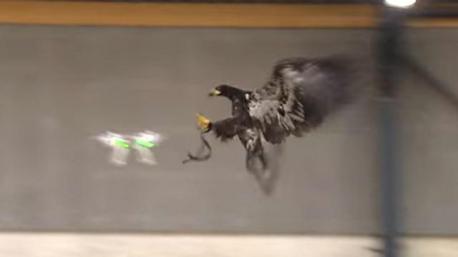 3. A drone that crashed onto the White House grounds last year highlighted the growing security threat posed by small UAVs. The White House incident came less than two weeks after a drone flew over the French presidential palace in Paris. Police in Holland are touting a unique anti-drone weapon – a specially trained eagle. The Dutch National Police have trained an eagle to take down Unmanned Aerial Vehicles. They say an eagle solves the problem entirely. With razor sharp talons, the predator can easily capture and hold on to any prey, be it a fish, rodent, bird, or in this case, a drone. Though drones usually have multiple small rotary propellers, the eagle appears trained at carefully avoiding them and still capturing them, rendering any UAV incapacitated and immobile. Moreover, eagles have powerful toes, which are strong enough grip and carry heavy objects. Eagles regularly target large animals like sheep. Hence a drone could be a tricky, but relatively light prey. If a drone attacks another drone and becomes unable to fly it will plummet to the ground, possibly injuring the unfortunate soul below who merely happened to be at the wrong place at the wrong time. Another similar risk is that the drone is merely knocked out of the sky or goes completely haywire, causing a lot of damage, depending on where it goes or lands. The law enforcement officials think using the eagles is a safer technique as compared to using a drone to catch other drones. Do you agree?
02/11/2016
Living
1784
21
By: sarahzahm
Earn Rewards Live
Comments