Results for - Tata decides to rename car
1,866 voters participated in this survey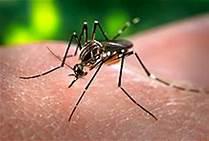 1. The Zika disease was first detected in a Ugandan forest of the same name in 1947, but it was considered a relatively mild disease until the current outbreak was declared in Latin America last year. Are you familiar with the mosquito-borne Zika virus spreading rapidly through Latin America, where it has been blamed for a surge in brain-damaged babies?
2. Tata Motors has in recent weeks been heavily promoting the small Zica -- whose name stands for "zippy car" -- with a marketing campaign starring Barcelona footballer Lionel Messi. The car, aimed at young people, is due to go on public show at India's Auto Expo 2016 which opens in New Delhi this week. Have you heard of the Zica vehicle before this survey?
3. India's biggest car maker Tata Motors said Tuesday it would rename its new Zica hatchback as global alarm grows over an outbreak of the identical-sounding Zika virus. Do you find this to be a good idea?
02/09/2016
Living
1866
15
By: sarahzahm
Comments