Results for - Cupping
1,224 voters participated in this survey
Cupping therapy is an ancient form of alternative medicine in which a local suction is created on the skin; practitioners believe this mobilizes blood flow in order to promote healing. Suction is created using heat (fire) or mechanical devices (hand or electrical pumps).
1. Have you heard of cupping before this survey?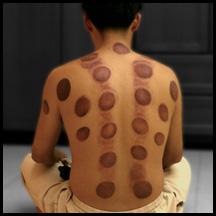 2. Did you know it leaves big hickeys?
3. Have you ever had cupping done?
02/08/2016
Living
1224
18
By: bdemenno
Comments