Results for - Losing a purple sock
1,995 voters participated in this survey
My single socks and tupperware lids are chillin' somewhere and laughing at me.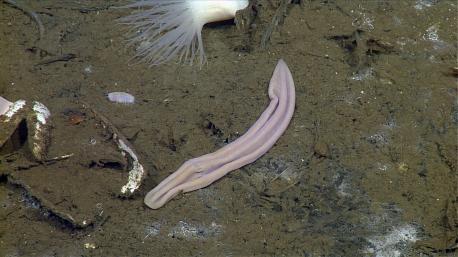 1. *KTLA* The very simple creature, Xenoturbella, has no brain, gills, eyes, or reproductive organs, and only one opening through which food goes in and waste goes out. And although the animal was first described in 1949, its peculiar biology left scientists baffled for decades. "The findings have implications for how we understand animal evolution," Rouse said in a Scripps Institution of Oceanography media release. "By placing Xenoturbella properly in the tree of life we can better understand early animal evolution." If you had biology did you learn about this marine creature?
2. Xenoturbella has a simple body; it has no brain, no through gut, no excretory system, no organized gonads or any other defined organs except for a statocyst containing flagellated cells; it has cilia and a diffuse nervous system. The animal is up 7.9 in long and has been found off the coasts of Sweden and Scotland, in Monterey Canyon off California, and in the Gulf of California. Have you ever seen one in the environment?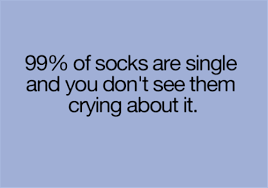 3. Xenoturbella's only purpose beside being in the food chain, is to help explain animal evolution; just step above having a lost sock. If you have a collection or a few solo socks lying around, have you found a purpose for them?
I wear my single socks with other single socks (mismatched)
Use them to protect my shoes when stored or traveling
Dust Mitt and Cleaning Cloths
Sock puppets (other than monkeys)
To store and protect fragile ornaments
Make chew or tug-o-war toys for pets
Knee Protectors for when babies crawl
Soothe Sore Muscles (fill with uncooked rice and microwave to make a warm compress)
02/13/2016
Living
1995
30
By: ptajuggalette
Earn Rewards Live
Comments