Rewards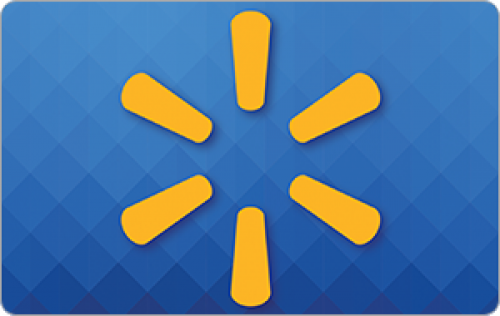 Amazon gift card
Take surveys and collect rewards from the industry-leading e-commerce website, Amazon.com, Via "amazon gift cards". The more you take or create survey, larger the amazon gift card you earn.
Results: Free To Be ...You And Me
Thank you to wiltedviolet, who gave me the idea for this survey. I strongly believe that in order to bring up well-adjusted, happy and successful children, we have to allow them to express themselves and explore their possibilities. We have to believe that as children, anything and everything is possible. We have to love, encourage and support them, no matter where that path takes them. It is, after all, their lives--not ours. And before some of you get all up in arms and start saying "what if they want to become a murderer??", I am talking about living their lives free of expectations and restrictions of choice--not doing something horrid and illegal.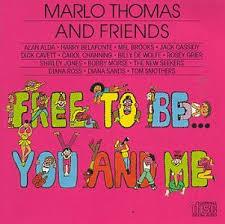 1.
1.
Free To Be...You And Me was a book and record project first founded in 1972, started by actress Marlo Thomas , who piloted the project when her niece was young. Marlo found that there were no resources out there that were not gender-specific. She wanted to teach her niece about life, and that it was OK to refute or reject the traditional gender roles that were illustrated in books. Did you ever read or listen to this collection?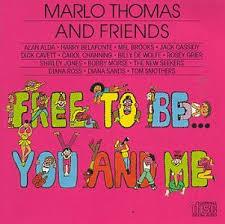 Both myself and my children did
0%
I knew of it, but never read/listened to it
0%
2.
2.
Free To Be...You And Me was a collection of readings, poems and songs performed by celebrities, with some of the more notable songs including "It's All Right to Cry," sung by football hero Rosey Grier; the title track by the New Seekers; "Helping," a Shel Silverstein poem performed by Tom Smothers; "Sisters and Brothers" by the Voices of East Harlem; and "When We Grow Up" performed by Diana Ross on the album and by Roberta Flack and a teenage Michael Jackson on the special. The album and book, are still sold to this day, celebrating its 40th anniversary a few years ago, with a live event that reunited many of the original participants. Which of these Free To Be...You And Me facts are you aware of?
Besides the original book and recording, there was also a 1974 TV movie, a play in 1991 and Free To Be...A Family in 1988
0%
1974 TV movie won Prime time Emmy for outstanding children's programming and Peabody Award
0%
Critic Kyle Smith from the New York Post claimed the project "emasculated men"
0%
The children pictured on the original LP jacket were schoolmates of Abigail, Robin, and David Pogrebin, children of Letty Cottin Pogrebin, then editor of Ms.. Most of the children attended Corlears School.
0%
The Free To Be Foundation was incorporated in 1973 to develop and market educational products that challenge stereotypes, fight discrimination, and encourage individuality and the freedom to pursue ones talents and dreams
0%
Marlo Thomas is lifelong friends with Gloria Steinem, the head of the Ms. Foundation
0%
Not aware of any of these facts
0%
3.
3.
The project encouraged children to express themselves and believe that they can do anything they want to do in life. encouraging post 1960's gender neutrality, saluting values such as individuality, tolerance, and comfort with one's identity. In our present day, this concept is still as important and relevant as it was back then. While great strides have been made recent years to encourage children to feel free to be who they feel they are, and make every child feel safe to be who they are, we still have a ways to go. Which of these viewpoints most closely mirrors what you feel?
Every child should be encouraged and nurtured to be who they feel they should be--regardless of gender, sexuality or other constraints
0%
All nonsense--boys should be boys and girls should be girls and they should be raised with these values
0%
Children should be raised to believe in themselves, but gender and sexuality are areas that should not be explored
0%
Not sure what I believe
0%
Other (please specify)
0%
4.
4.
Gender-neutral parenting encompasses a wide range of beliefs and behaviors. Some stores have eliminated the traditional "boys" and "girls" aisles in toy departments, and while this move is seen as a positive step forward, the movement ranges from moderate to extreme ways of raising your children. Which of these gender-neutral viewpoints do you believe would be something you could see yourself as a parent following?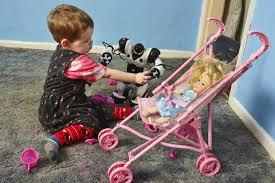 Choosing a gender-neutral name for your child (thereby not defining them by their name)
0%
Saying no to "blue is for boys, pink is for girls" way of thinking in clothes, decor, etc
0%
Declining to reveal a new baby's gender beyond immediate family
0%
Raising your child in a gender-neutral environment, including schooling, etc
0%
Buying toys and furnishings that do not define the child by gender (such as a princess bed for a boy)
0%
Don't believe in any of these viewpoints
0%
Other (please specify)
0%