Results for - Summer Camp With Cold Beer, New Friends And Endless Hilarity--Adults Only Need Apply
1,858 voters participated in this survey
Remember your childhood two-week camp trip, where you got to sleep in a tent, build a fire and make friendships that lasted a lifetime (or until the end of summer)? Did you phone your parents in the middle of the night, all excited because you finally jumped off that dock--breaking your arm in the process? Or were you perhaps the child who refused to leave home because you were so afraid of being homesick, and had to listen to endless stories of all your friends' antics. Well, here's a chance to do it all over--maybe for the first time. Adult summer camps are, indeed a thing now!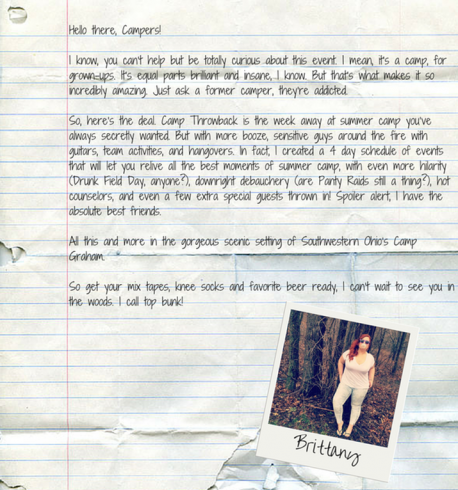 1. Camp Throwback. started in 2013 by social media personality and author Brittany Gibbons and her husband, has sold out every session since they began. It is held in the beautiful Camp Graham in southwestern Ohio, where campers do all things camp-like, with the added addition of some very adult activities. Drinking, "panty" raids, adult games and genuine heathenism, along with some special guests and lots of hilarity--this camp promises to entertain and enlighten you! Would you like to go?
I would love to...where do I sign up!
2. CIA Boot Camp — California, Texas, and New York--no, not the Central Intelligence Agency, but the Culinary Institute of America. Develop the skills and palate of a professional chef when you register for these classes to learn fundamental culinary skills. Would you like to attend this camp?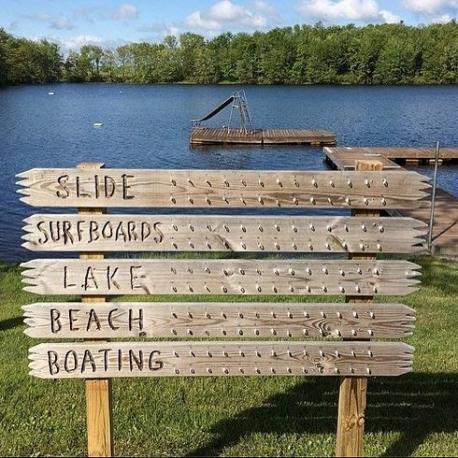 3. Soul Camp—Honesdale, Penn.--Leave behind the stress, fears, and anxieties that hold you back when you go to Soul Camp. Feel like a child again and make new friendships along with great memories when you experience all the activities at camp: boating, surfboarding, bonfires, DJs, and talent shows. Would you like to attend this camp?
4. Adult Band Camp — Interlochen, Mich.--You'll be able to tell new stories with this famous opening line: "This one time, at band camp…" Sign up for this camp and work together with other adult musicians as you practice and perfect a piece to perform at the Corson Auditorium. Would you like to attend this camp?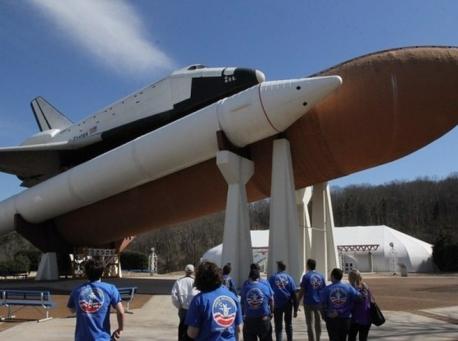 5. Space Camp — Huntsville, Ala.--You now have the opportunity to be an astronaut with this two-night space camp. You'll get to role-play in space missions and train in actual astronaut simulators. Would you like to attend this camp?
03/01/2016
Living
1858
37
By: Harriet56
Comments