Results for - The secret Jewish History of Leap Year
1,464 voters participated in this survey
"It's Leap Day, not sleep day!" — Modern Family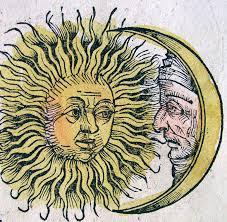 1. The Hebrew calendar and Gregorian calendar (what most of the world uses) count time in measures that round off days, months, and years, and base these measures on different astronomical phenomenon, both are "corrected" periodically so that fixed dates and seasons don't drift too far off course. Which of the following facts do you know?
The Gregorian calendar is set up so that Easter is always in the spring aligning with nature and history
The Hebrew calendar is set, as above, but for Passover instead
2. The Islamic calendar, for example, measures time solely by the moon cycles, and as such, Muslim holidays and festivals like Ramadan and Eid occur at varying times of the year – or rather, at various times during the natural seasons. They always occur on the same Islamic dates. Were you aware of this as compared to the above counting methods?
3. Which of these other leapY things do you know?
The Gregorian calendar, is a solar-based calendar
The Hebrew calendar is Unisolar-based calendar
In Babylonian times, the observance of the new month was based upon the appearance of a new moon
To ensure the Jews were on the same page, fire signals were passed from station to station in the mountain country between Jerusalem and Babylonia
To confuse the Jews, Samaritans lit the fire signals at the wrong times
4. February 29 has proven to be a somewhat auspicious date in Jewish history. Check off which of these events you are aware of:
2.29.1868 -- British-Jewish Prime Minister Benjamin Disraeli formed his first cabinet
2.29.1988 -- A Nazi document was discovered implicating participation of Austrian president and former U.N. Secretary General Kurt Waldheim
2.29.1980 -- Former Israeli prime minister, politician, and military leader Yigal Allon died
2.29.1916 -- Jewish-American singer-actress Dinah Shore was born
2.29.1920 -- Pulitzer Prize-winning poet laureate Howard Nemerov was born
2.29.2016 -- 95-year-old Hubert Zafke, a former medic at Auschwitz, will go on trial in Germany on at least 3,681 counts of accessory to murder
The Jews call someone born today as a Leapling
03/01/2016
Living
1464
17
By: ptajuggalette
Earn Rewards Live
Comments