Results for - Inventors who were killed by their own inventions
1,845 voters participated in this survey
1. Have you invented anything?
2. If applicable, did your invention or product make it to store shelves?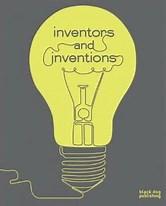 3. Inventions push mankind forward scientifically and economically. Unsurprisingly, it is the inventor who is often the early tester of those inventions and some of those inventions pose deadly risks. With the help of Wikipedia, here is a compiled short list of brilliant engineers, scientists and old-fashioned daredevils who fell victim to their own ideas. Please select which ones you are familiar with:
The co-founder of the Stanley Motor Carriage Company crashed his automobile into a woodpile.
The first hot air balloonist died while crossing the English Channel.
Scientists working in a secret New Mexico laboratory called "Omega Site" received lethal doses of radiation from the core of a plutonium bomb.
Bullock's printing press crushed his foot. He then developed gangrene and died during his amputation surgery.
The man credited with popularizing jogging died while on a morning jog.
A Bolshevik co-founder hoped to achieve eternal youth via blood transfusions but ended up dying from one.
Titanic's chief naval architect was aboard the ship for its maiden voyage — he was heralded as a hero.
The inventors of the flying Ford Pinto died when the car's detachable wings detached mid-flight.
The "Glider King" lost control of his hang glider and fractured his spine after a 50-foot nosedive.
An Austrian inventor was testing a rocket when it accidentally exploded and killed him.
03/08/2016
Living
1845
20
By: sarahzahm
Earn Rewards Live
Comments