Results for - No Good Deed Goes Unpunished
1,824 voters participated in this survey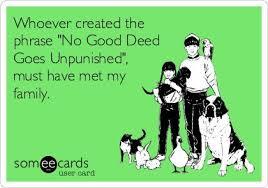 1. Have you ever heard the phrase "No good deed goes unpunished" which essentially means that good or well-meaning actions often backfire--they are either unappreciated or met with outright hostility, or if they are appreciated, they often lead to additional requests? If you have heard this (or if you are hearing this for the very first time) do you believe this to be true?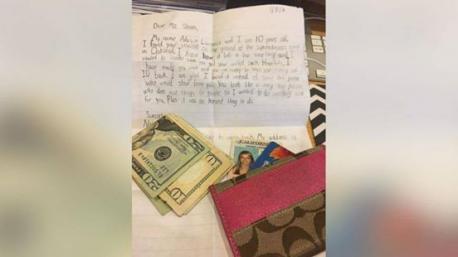 2. A story out of California recently went viral when a 10 year old boy, Nasim Lawrence found a wallet at a motocross event in Oakland, and he felt the need to do the right thing. He first searched for the woman, and when that didn't work, sent the wallet back to the address on the ID inside, together with a note. The woman who lost the wallet, and some of her friends, were so touched--especially with the note, they posted the story on social media. The note, in part, read: "I know how it feels to lose something and I wanted to make sure you got your wallet back. Hopefully I made you smile and you are happy to have your money and ID back. I am glad I found it instead of some bad person who would steal from you. You look like a very nice person who does nice things for people I wanted to do something nice for you. Plus, it was the honest thing to do." Ellen DeGeneres found out about the story, and had both Nasim, his parents and the woman, Taylor Sloan on her show. She presented Nasim with a video game/TV package, when the boy said she was going to use the $20 Taylor gave him to go towards a game. Do you find this story especially refreshing?
Love it! This boy has been raised right
It's a sweet story, but not that surprising
Don't find it that remarkable
3. Have you ever done a good deed, or helped someone out, and was, in return, "punished"...for example, told to "mind your own business", accused of perhaps making things worse, or just not acknowledged at all?
I have gone through this on more than one occassion
This has happened to me once or twice, but overall, no
I have done good deeds, but always feel appreciated
Have never done a good deed
03/09/2016
Living
1824
18
By: Harriet56
Comments