Results for - Pack Up Your Bags, And We're Moving To Canada
1,206 voters participated in this survey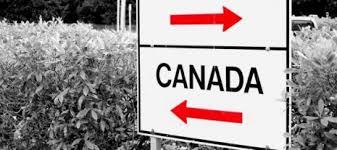 1. Immigration lawyers in Vancouver say their phones started ringing and their e-mail inboxes started filling with requests for information on how to move to Canada after Donald Trump's primary wins on Super Tuesday. That mirrored a spike in Google searches for "moving to Canada" as results came in, although it was not as significant a peak as the one when George W. Bush won a second term as president in November, 2004. If you are American, and Trump does become your next President, would you consider moving to Canada?
I would 100% consider moving
None of these options apply to me
2. Whether you're seriously considering moving, or just joking, it's not as easy as it sounds. Contrary to what some may think, it's not a piece of cake. How many of these requirements were you aware of, in moving to Canada?
Before you can move to Canada, you must apply for permanent Canadian residency with the office of Citizenship and Immigration Canada.
You apply for permanent Canadian residency from the Skilled Workers and Professionals, Quebec-Selected Skilled Workers, Canadian Experience, Investors and Entrepreneurs, Provincial Nominees and Family-Sponsored categories.
Job offers, or family sponsors are still the most common way of moving to Canada
Canada does not accept investment visas any longer--once one of the most common ways of moving to Canada
Haven't ever considered this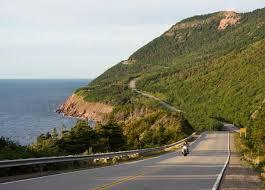 3. If you do decide to move to Canada, perhaps consider Canadian DJ Rob Calabrese's offer. Calabrese and his wife have been following the U.S. election with a keen interest, and they think it could hold the key to reversing Cape Breton's fortunes. Cape Breton Island is a rocky outcrop at the northern tip of Nova Scotia. The island's population was about 136,000 in 2011, but that number has been steadily plummeting, in part because the island's steel mill closed a decade and a half ago. Calabrese feels that people who want to move to Canada should consider coming there, and is marketing the location to Americans--as a place where "we don't care about your religion, we don't care about your gender, how you identify, your orientation, your race. We need people who want to make a new life in a peaceful place. Women are legally able to choose an abortion, Muslim people can roam freely, and the only 'walls' are holding up the roofs of our extremely affordable houses. But that's not all. Health care is free, you know your neighbours and they look out for you, and nobody has a hand gun!" Does Cape Breton sound like a place you would consider moving to?
4. Joking aside, have you ever considered moving to another country, whether you live in Canada or the U.S., or anywhere else?
Thought has crossed my mind
03/07/2016
Living
1206
43
By: Harriet56
Earn Rewards Live
Comments