Results for - BLT - That's a good one!
1,441 voters participated in this survey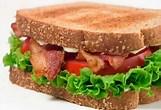 1. Have you ever had a BLT (bacon,lettuce,tomato) sandwich?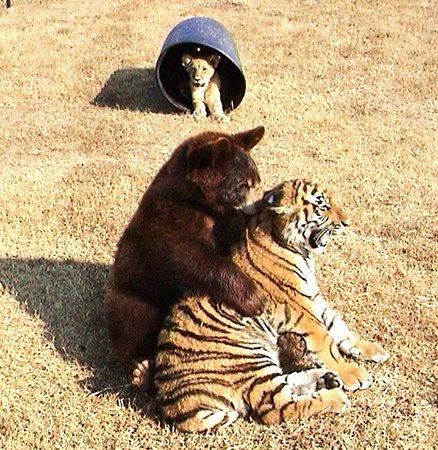 2. In this survey, BLT will stand for Bear, Lion, and Tiger! Baloo the American black bear, Leo the African lion, and Shere Khan the Bengal tiger were all rescued when they were less than one year old. The three were rescued in a drug raid 15 years ago, and have been inseparable ever since. Leo the lion was wounded and confined to a tiny cage, and Baloo the bear had to have his painfully tight harness surgically removed. All three cubs were severely malnourished and infected by parasites. The only time they were separated was when Baloo had surgery to remove the harness - and this separation greatly distressed the other two cubs. Even though they now live in a three-acre enclosure, they're usually within 100 feet of each other. Have you heard about this trio?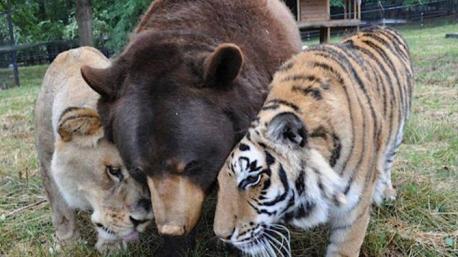 3. Now, they are all healthy and happy, and lead a permanent blissful life together as best friends at Noah's Ark Animal Rehabilitation Center in Georgia. Have you ever visited an Animal Rehabilitation Center?
4. The sanctuary cares for more than 1,500 animals and also rehabilitates 100's of animals yearly. According to the website, the sanctuary spends more than $30,000 monthly to give food and medical care for the furry residents. They charge nothing for admission, but do accept donations. Would you like to visit this sanctuary and see these rescued animals?
03/06/2016
Living
1441
34
By: sarahzahm
Comments