Results for - Which way are you going?
1,883 voters participated in this survey
The game of life is not so much in holding a good hand as playing a poor hand well. ~ H.T. Leslie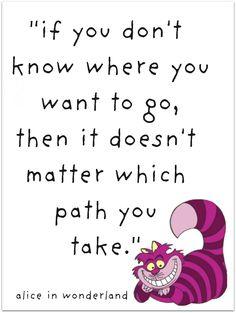 1. In "Alice in Wonderland" (children's novel), Alice is wandering around and meets with the Cheshire Cat. Alice, standing at a fork in the road, asks the cat which way she should go. He replies, it depends on where you want to go to. Alice tells him that she doesn't care where she goes, and the Cheshire Cat concludes then it doesn't matter which way you take. Thinking about this exchange between Alice and Cheshire, was there ever a time when you did not care about the direction that your life was taking?
2. I have met people that never ask themselves if they are happy, nor do they take the temperature of their life, or monitor which direction their life takes. They take each day as it comes and deal with what life gives them. Do you feel you are like this?
3. If you feel that your life is on moving on a specific direction, are you content with where you are going?
4. If you said no, are you trying to change where your life goes?
03/12/2016
Living
1883
29
By: ptajuggalette
Comments