Results for - If I Go Missing...Indigenous Teen Writes Letter To Winnipeg Police
1,754 voters participated in this survey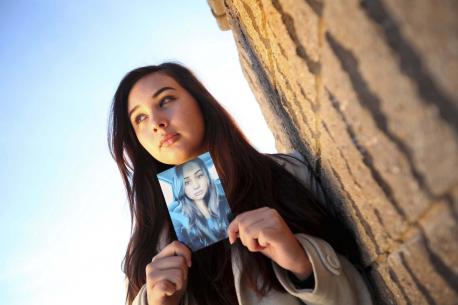 1. Brianna Jonnie is an intelligent 14-year-old. She's an honour roll student, she isn't involved in drugs or alcohol, she's not a runaway, and she's not involved with Child and Family Services. She has dreams of becoming a surgeon, lawyer or a police officer. She believes that she is at greater risk than many to go missing or be murdered, and if something was to happen to her, there is less of a chance that the authorities and the public would devote time or energy into looking for her. The reason? It's because she is an indigenous person--that is the term for native--and she believes that the police, public and media care less about indigenous people (especially women) than others. Do you think she has a valid concern?
Yes, she does. Indigenous people are treated very differently by all three--less focus and often bringing up other factors, like drug use, poverty, etc.
No, she is totally off base. All cases are treated equally
She has a point. But I think in cases where the person involved is rich or from a prominent family, they tend to focus more on these cases
2. Her well-written letter said, "If I go missing and the WPS (Winnipeg Police Services) has not changed the behaviours I have brought to your attention, I beg of you, do not treat me as the indigenous person I am proud to be. My mom needs me, and I want to have my future. And if I do go missing and my body is found, please tell my mom you are sorry. Tell her I asked to be buried in my red dress, for I will have become just another native statistic. The colour of one's skin, their socio-economic status, or whom their legal guardian is, should not determine the level of assistance and resources put in place to find them if they are missing and yet, it does." Do you think her letter makes valid points?
Yes, and she expressed what many people (not just indigenous ones) feel
No, she's just looking to get some attention, for whatever reason
Someone should hire this girl. She's expressing exactly what it is like for indigenous people today
I can see some valid points, but think she may be misinformed
3. Jonnie points to cases of people who went missing: Tina Fontaine, Thelma Krull and Cooper Nemeth. Tina, an indigenous girl who had a history of running away, was 15 when she disappeared Aug. 9, 2014. Her body was found in the Red River about a week later. Krull, 57, went missing last July after leaving home to go on a morning walk. She remains missing. Seventeen-year-old Cooper went missing last month after going to a house party. His body was found a week later and a man has been charged with murder. Brianna said while information about Krull and Cooper (both were not indigenous) was made public less than 24 hours after they went missing, the first request for the public's help to look for Tina was four days after she was reported missing. In the cases of Krull and Cooper, hundreds of strangers pitched in to help search for them. "It teaches the boys and men who discard girls in rivers, beat them in back lanes and drug them at parties that indigenous girls' lives don't matter — they won't be missed. No one will look for them," Brianna wrote to the chief. "It teaches me my life does not matter." Do you believe that non-indigenous cases get special or more immediate attention when they are reported missing?
Yes, they get special treatment
No, it's just a coincidence that some cases get more attention
Depends on the case, and the circumstances of the disappearance
4. Do you feel this particular case is very similar to the "Black lives Matter" campaign in the United States (and in Canada) where many feel that cases of black teens or adults are treated differently than cases of white teens or adults?
Similar but there are differences
03/15/2016
Living
1754
35
By: Harriet56
Earn Rewards Live
Comments