Results for - Fight The Good Fight
1,934 voters participated in this survey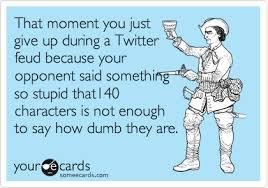 1. We have probably all been there. How many of us had had an argument or disagreement, spending years not talking to someone and maybe even actively avoiding them, and then not even realizing what started the fight in the first place? Have you ever been in this situation, on either end of it?
I have been on the receiving end of this
I have been the instigator
I prefer to fight aggressively and settle right away
Never been in this situation
Yes, and multiple times (is it me?)
2. All through history, feuds have been fought, often with both parties forgetting why it started in the first place. How many of these famous feuds are you familiar with?
The Hatfields and the McCoys-- The supposed theft of a pig starts the bloody feud that rages for more than a decade between the Hatfields of West Virginia and the McCoys of Kentucky.
Olivia de Havilland and Joan Fontaine --The sisters' lifelong strained relationship reaches a breaking point in 1941, when both are nominated for the Oscar for best actress. Fontaine's win sparks an all-out feud
Joseph Stalin and Leon Trotsky --In the wake of Vladimir Lenin's death, Stalin and Trotsky struggle mightily for power. Stalin outmaneuvers Trotsky, leading to the Trotsky's expulsion from the Communist Party, exile from the Soviet Union and assassination
Al Capone and George "Bugs" Moran-- Members of Capone's gang cap off a Chicago turf war by machine-gunning six members of Moran's crew on Valentine's Day 1929. Capone, conveniently on vacation in Florida, is never charged.
Alexander Hamilton and Aaron Burr --Tensions simmer for years between these political and personal rivals, ending in a duel July 11, 1804. Hamilton, the former secretary of the treasury, is shot and fatally wounded by vice president Burr
Elizabeth I, Queen of England, and Mary, Queen of Scots-- After imprisoning her cousin Mary for almost two decades, Elizabeth condemns her to death when evidence of an assassination plot is uncovered. Mary is beheaded in February 1587.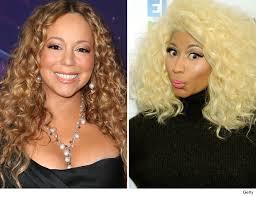 3. Some feuds are plastered all over social media and the tabloids. How many of these current celebrity feuds are you familiar with?
Mariah Carey and Nicki Minaj
Amanda Bynes and Lindsay Lohan
Nene Leakes and Star Jones
Angelina Jolie and Chelsea Handler
Sean Penn and Wyclef Jean
Lily Allen and Courtney Love
Donald Trump and Rosie O'Donnell
Tom Cruise and Brooke Shields
4. Sometimes the feud is not between two people, but between one person and a company, or institution. How many of these famous feuds are you familiar with?
Tom Cruise and South Park
Kim Kardashian and Teen Mom franchise
Leah Remini and the Church of Scientology
03/16/2016
Living
1934
25
By: Harriet56
Comments