Results for - Anders Behring Breivik
1,992 voters participated in this survey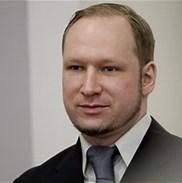 1. Anders Behring Breivik is a Norwegian far-right terrorist and the perpetrator of the 2011 Norway attacks. On July 22, 2011, he killed eight people by setting off a van bomb amid the government quarter Regjeringskvartalet in Oslo, then murdered 69 participants of a Workers' Youth League summer camp on the island of Utøya. In August 2012, he was convicted of mass murder, causing a fatal explosion, and terrorism. Were you familiar with Breivik's actions before this survey?
2. Breivik returned to court on March 15 to pursue his claim that his solitary confinement violates his human rights. He lives in a three-room suite with windows, about 340 square feet, that includes a treadmill, a fridge, a DVD player, a Sony PlayStation and a desk with a typewriter. He has been taking distance-learning courses at his country's main university. He has access to television, radio and newspapers. He prepares his own food, and he entered the Christmas gingerbread-house baking contest at his prison. He is not permitted to communicate with other prisoners and has limited phone access. All of his letters, coming and going, are monitored and subject to censorship. He is allowed to spend one hour outside each day. He is suing the government, arguing that under the European Convention on Human Rights, long-term solitary confinement amounts to torture. Do you think he is being tortured?
3. Breivik's case has strained Norway's commitment to tolerance and compassion, which includes a penal system that strongly emphasizes rehabilitation over punishment. Do you think it's possible to rehabilitate this man?
03/20/2016
Living
1992
52
By: sarahzahm
Earn Rewards Live
Comments